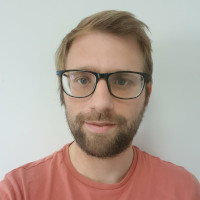 Gelabert Vadillo, Pere J.
CTFC
PhD Candidates
prejoan.gelabert@udl.cat
I am a Geographer and MSc in Geographic Information System (GIS) and Remote sensing (RS). Nowadays, I'm doing a Ph.D. in Forest Remote Sensing at Forest Planning and Landscape Analysis Lab of the University of Lleida supported by University funding and projects. My current work focuses on analyzing the effects of global change on forest dynamics. I'm also involved in supporting in spatial data curation and management from lab projects.